AlternaRope Photo Celebration
AlternaRope Photo Celebration
I'm really excited to announce this event, starting on Saturday 15th May 2021.
I've been working with WhiskeyTangoFoxy, MxBliss and bluesubmission to celebrate ALL bodies in rope.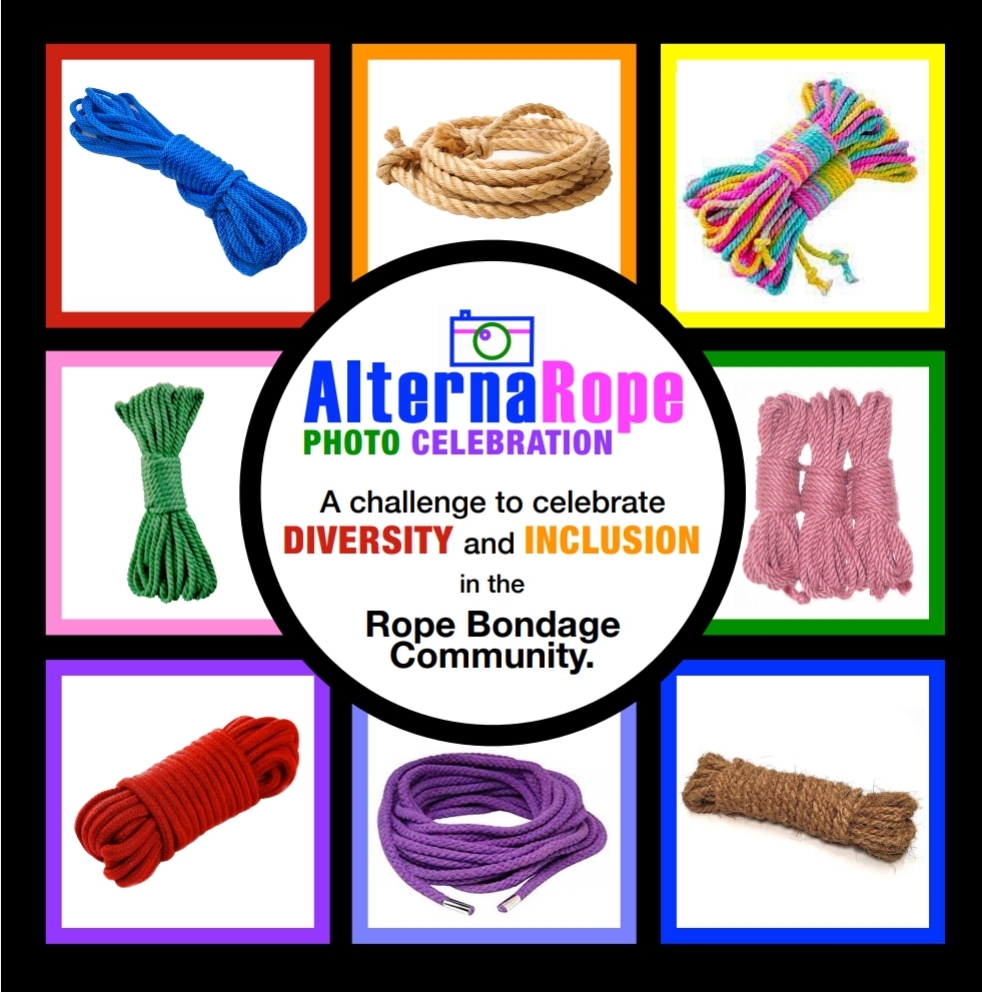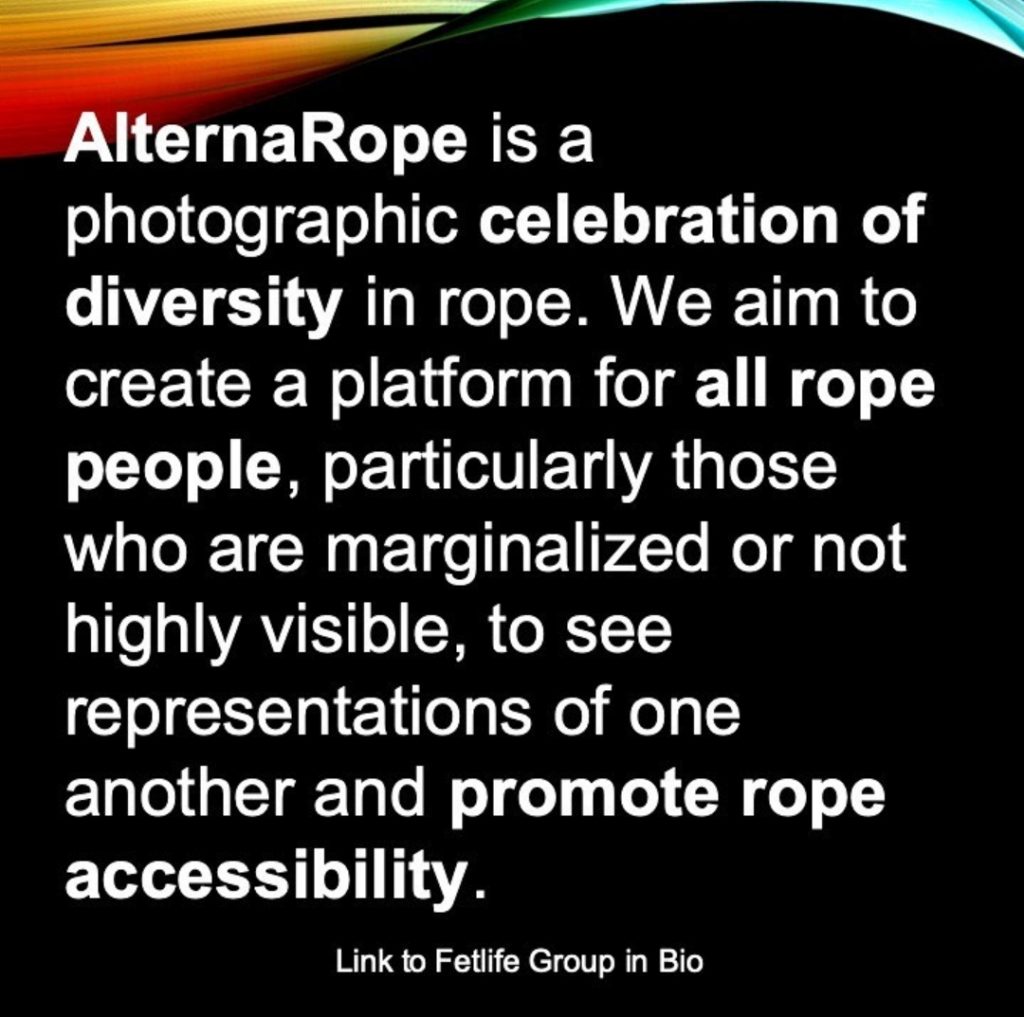 For details on how to take part, please go to our group on Fetlife https://fetlife.com/groups/219057 or our Instagram profile AlternaRope. Our first four themes are Body and Mind, Gender+Sexuality, Celebrate your Roots, and Impromptu Inspiration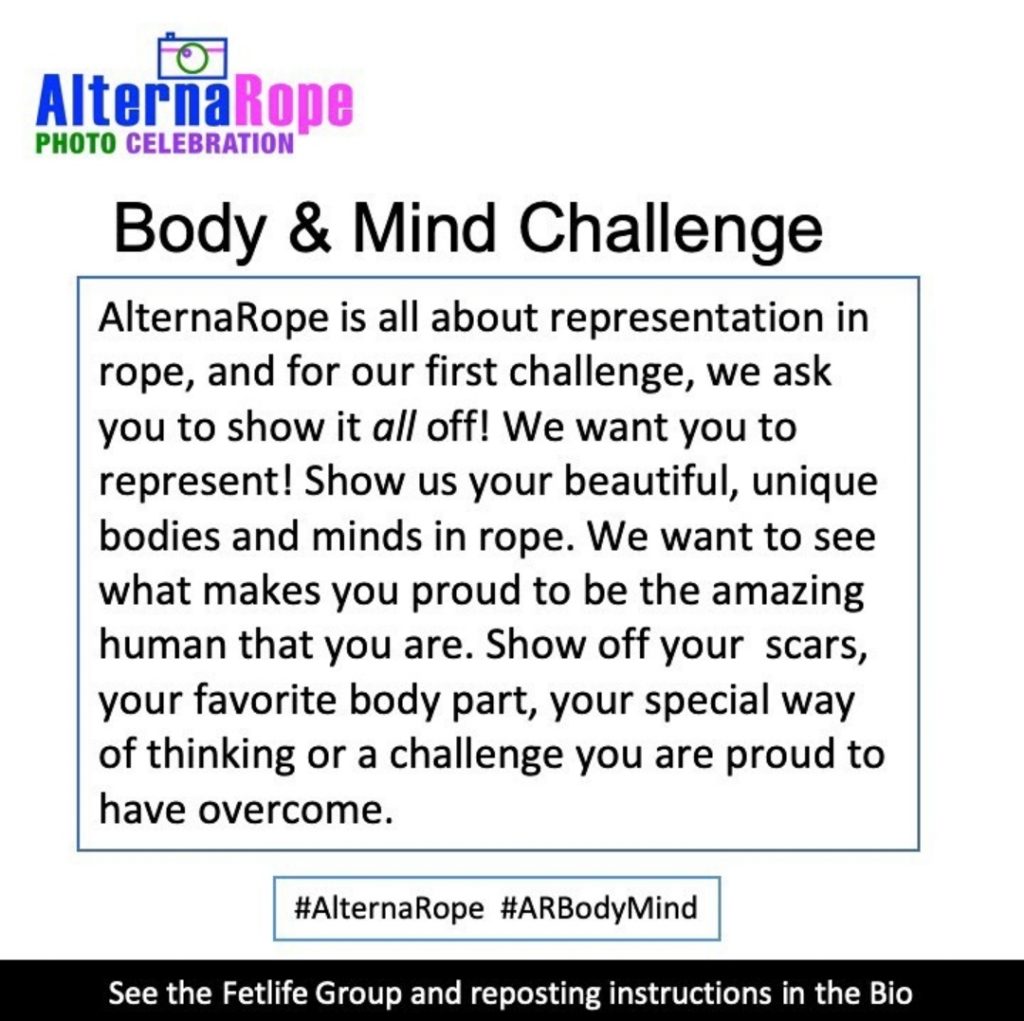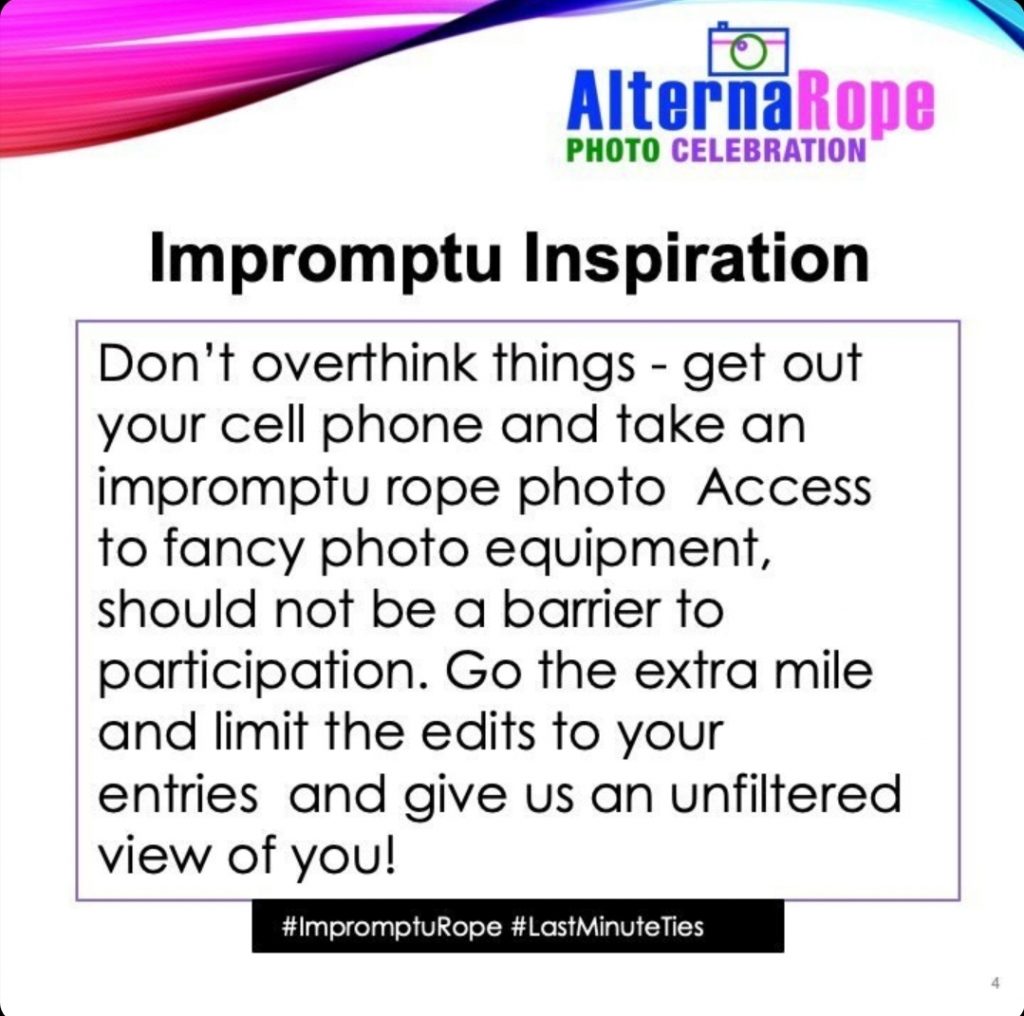 I'm so glad to have the opportunity to do this. I wrote about a rope photo competition that I felt was under representing the true diversity in rope. Go to rope events and it is so different to what we see online. And yet, it affects how inclusive events and rope communities are perceived.
You do NOT have to be a small white straight female being tied by a domly male. Any body can tie. Anyone can do rope. Sure, there are a lot of risks to mitigate and health and safety issues to factor in – rope is edge play after all. But I strongly feel that we need to show how rope is used in all kinds of context by all types of people for a variety.
Every person I tie reacts differently to rope. We all have our own motivations and intentions with rope. Some people use rope as an art, some for bondage, some for sex, some for physical endurance, some to relax, often to express a part of ourselveswe otherwisekeep hidden. Different ties create different feeling and emotions. With the deep and complex myriad of rope experiences, reducing it to the stereotypes we see I social media is saddening.
So, at AlternaRope we aim to address that balance and create a space where we celebrate all that rope can be. That is my hope anyway. I feel truly blessed to have this opportunity to serve the rope community with such dedicated and skilled people. I look forward to seeing all the wonderful posts!