Bristol Rope Munch online POC friendly
Bristol Rope Munch online POC friendly
Monthly peer rope sessions running online via Discord, usually on the third Sunday afternoon of each month.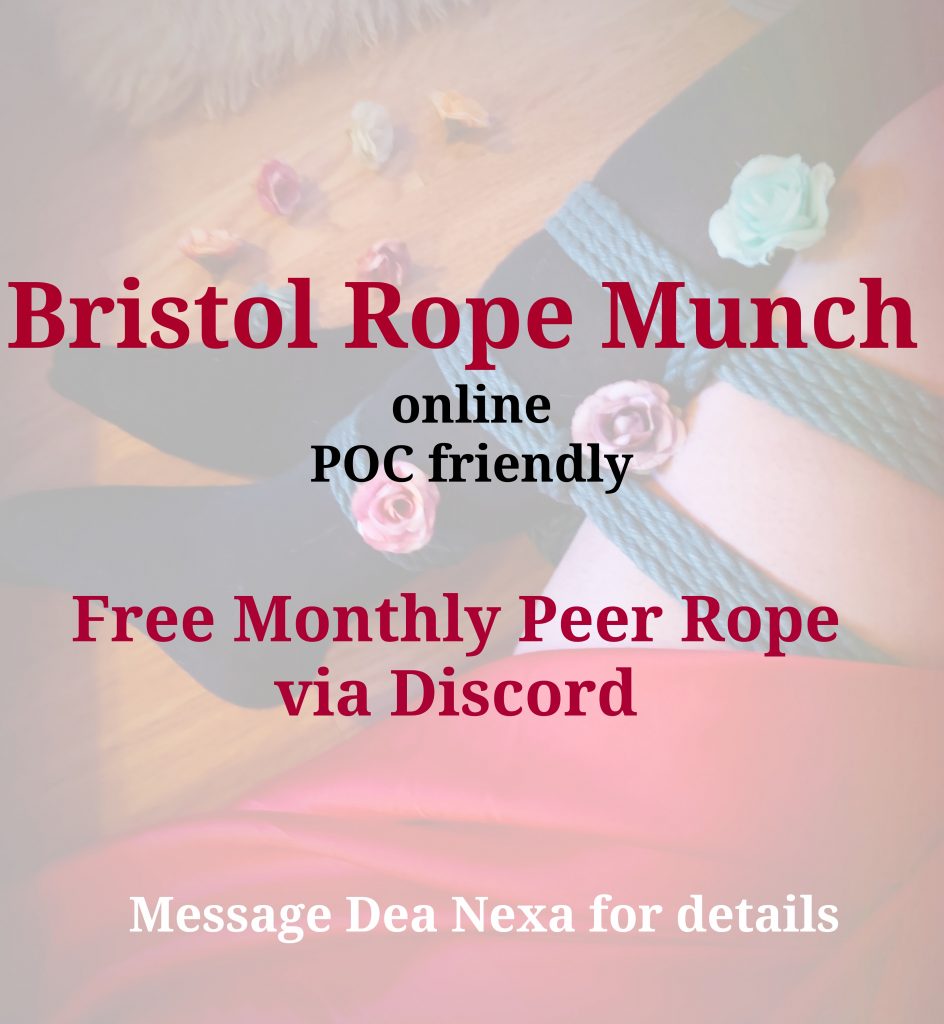 Online rope munch serving Bristol and the surrounding areas. A chance to chat rope, sling some rope and reconnect.
People of colour/ Black Asian and Minority Ethnic people friendly and LGBTQiA friendly. Allies please support us too!
1pm -3pm – Rope Practice time to try out ties and seek support from your peers
Rules:
No racism, homophobia, transphobic, sexism, anti-Semitic, Islamophobic or any bigoted language or behaviour.
No nudity, sex nor bodily fluids.
No neck rope, genital rope, suspension ties or anything risky – we can't call 999 for you!
Have safety scissors if doing rope.
Be friendly – do not harass or send unwelcomed private messages to other attendees without prior consent.
Do not record any content during the munch – photos, videos nor voice. If you wish to post photos into the general chat area, that's fine. No one should download and/or share other people's images without explicit prior consent from the people involved in the image.
Will be via Discord. Login details shared to everyone that RSVPs. Please use scene names and any pronouns explicitly mentioned.
Bring a picnic lunch (or whatever meal suits your time zone) to eat!
See you there, my lovely rope friends.
Please contact me via Fetlife, Instagram or email for login details.