In these ties, I took imagery from popular anime, reflecting on the moments of deep insights in those fantastical contexts, and how it impacts my personal circumstances.
Demon Slayer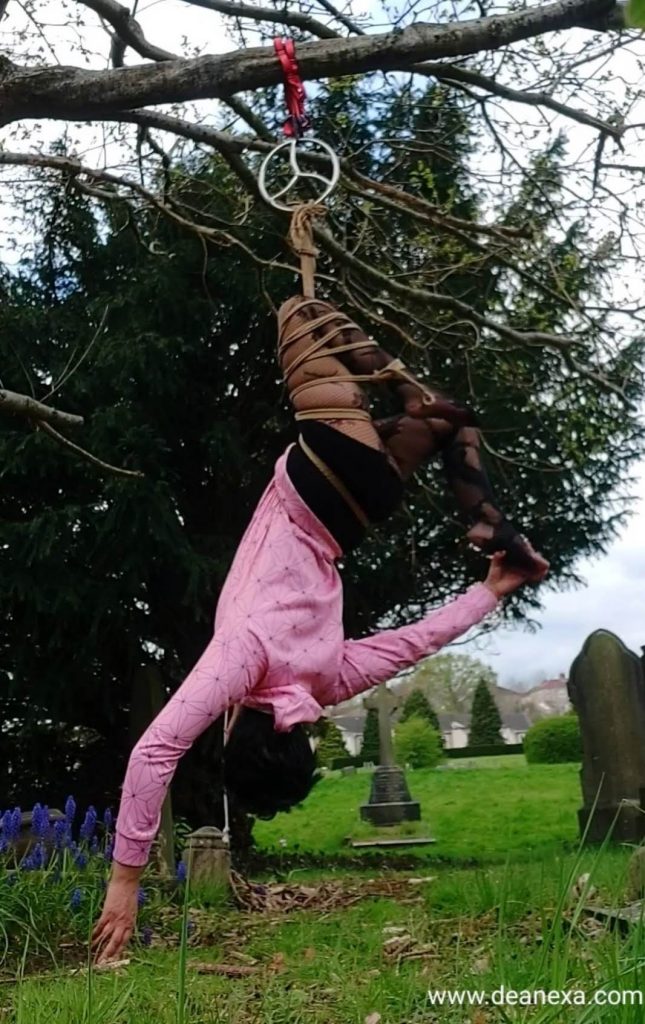 Instagram reel: https://www.instagram.com/reel/CctQJbgIjkiu5uougjGAWqXOcSrjqfieePfv8Q0/?igshid=YmMyMTA2M2Y=
Lyrics: "If you close your eyes there's a chance you'll see moments locked away in your memories. Trapped within the past, we cannot go back. Your light fades away and the darkness spreads." Kamado Tanjiro no Uta.
The lyrics to the song are so poignant. Reflecting on past memories and unable to change the mistakes I've made. I can only learn. I can hope I've not harmed others with my need to be me.Bird song and blue bells in the calm of a cemetery. It felt so good to create these shapes. I added the futomono in flight, which I'm pretty chuffed about. RPM me
Attack On Titan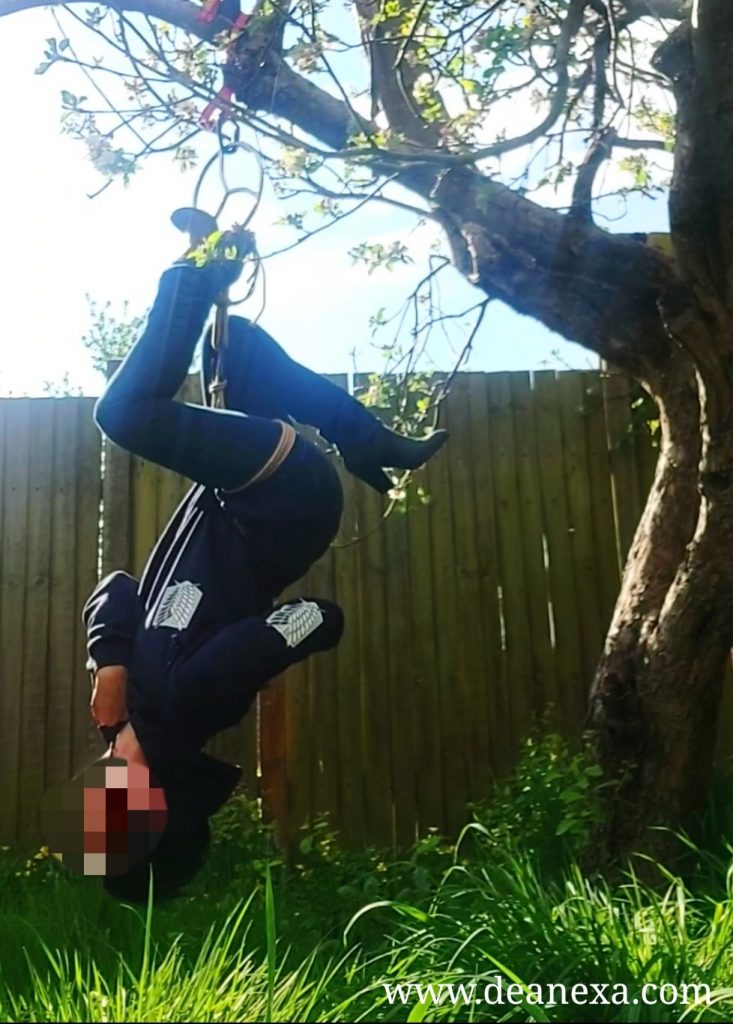 "Everyone can make a choice after they have learned what it will result in. It is so easy to say we should have done it this way afterwards. But you can't know what your choice will result in before actually choosing." – Armin Arlert
I've made mistakes. We all make mistakes. We sometimes don't know until afterwards the full effect of our actions. We can only try our best to not harm others or break their hearts. Nothing is ever certain. Nothing
Instagram reel https://www.instagram.com/reel/CcyAPdXo0wvWKZkLtSq2uZ7MKFSazM8JTJ6b5Y0/?igshid=YmMyMTA2M2Y=
Jujutsu Kaisen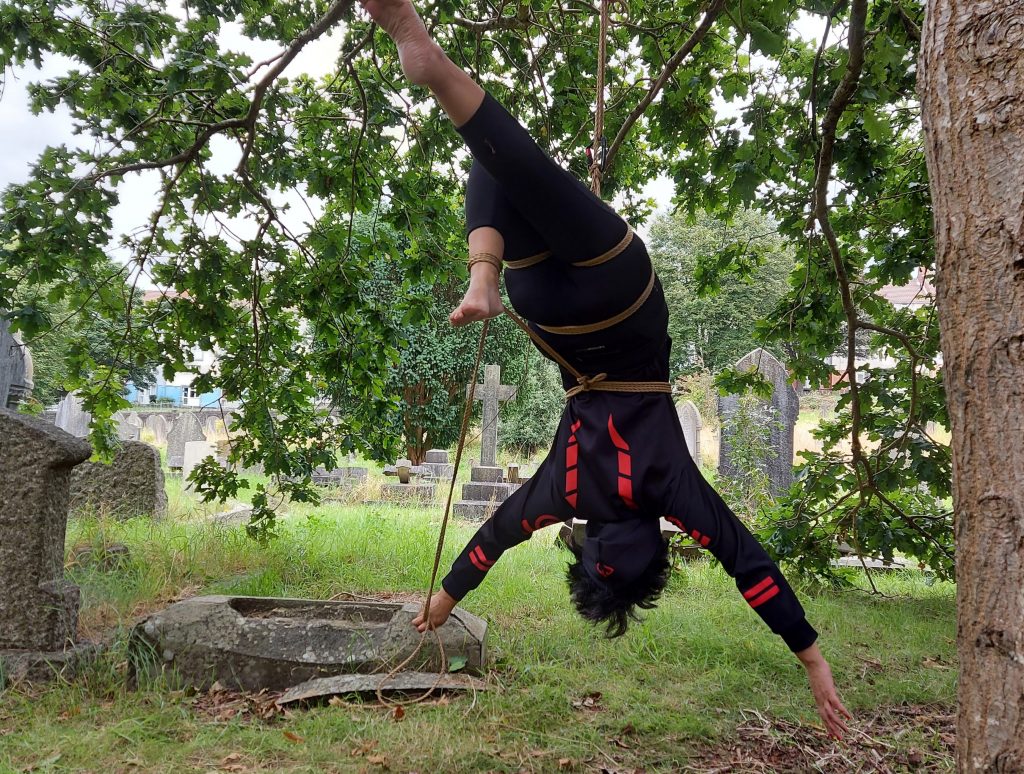 "Searching for someone to blame is just a pain." – Satoru Gojo, Jujitsu KaisenReleasing my inner Gojo in my ropes.
After a difficult day and sad news, letting my rope embrace me and celebrate my body is just where I need to be. I will not blame others for the hardships I face, because life is just a complicated mess sometimes. Rather, I fly in these moments whilst life's randomness happens. Rope and model me.