This week, I was able to explore different designs, classical and freestyle, using two different coloured ropes to create a contrasting and more dramatic effect.
On myself, I tried a stardust tie tutorial (on Instagram by art.of.rope). I used two colours that contrasted the red bodysuit for a vivid effect. I played with filters and black and white images to create new perspectives on the contrasts.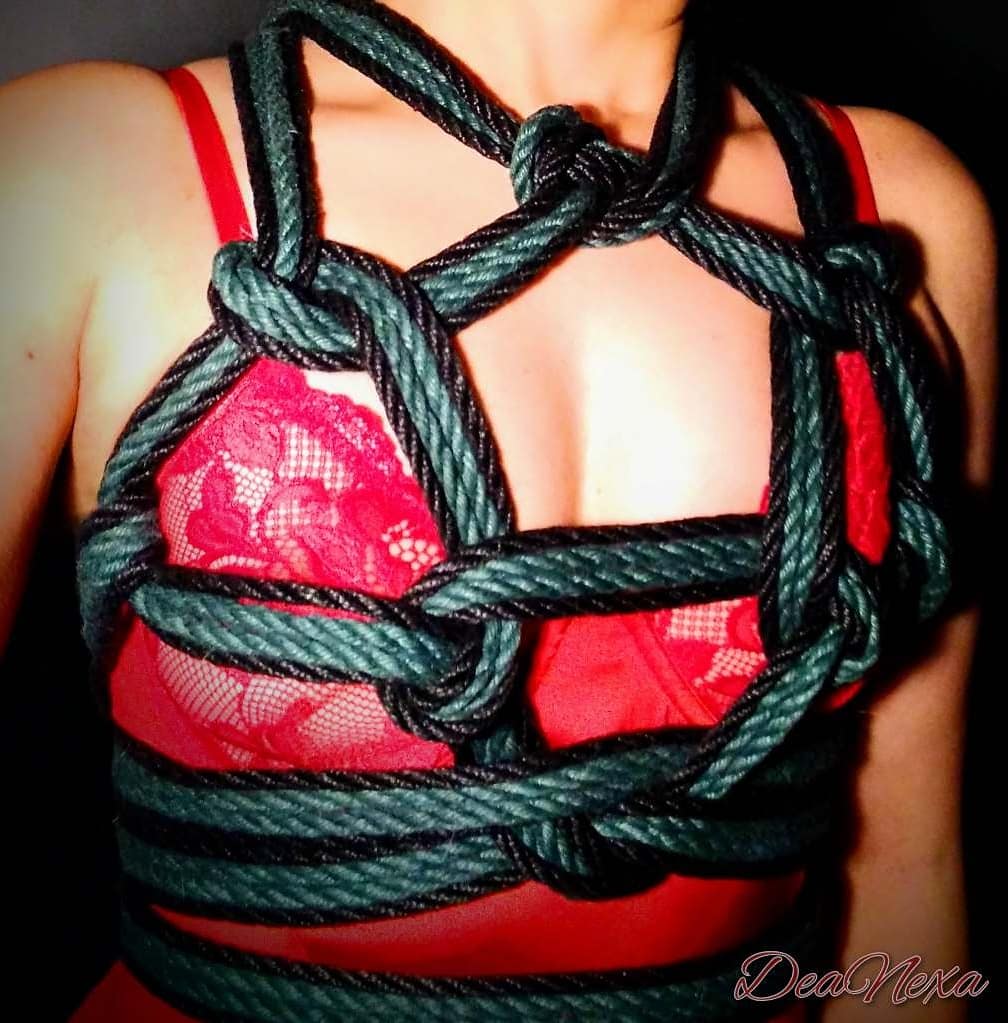 Here, I worked with a new model, adapting a TK chest harness and frog tie. I used his favourite colour red, matching his t-shirt, providing him with a welcomed, snuggly hold in rope.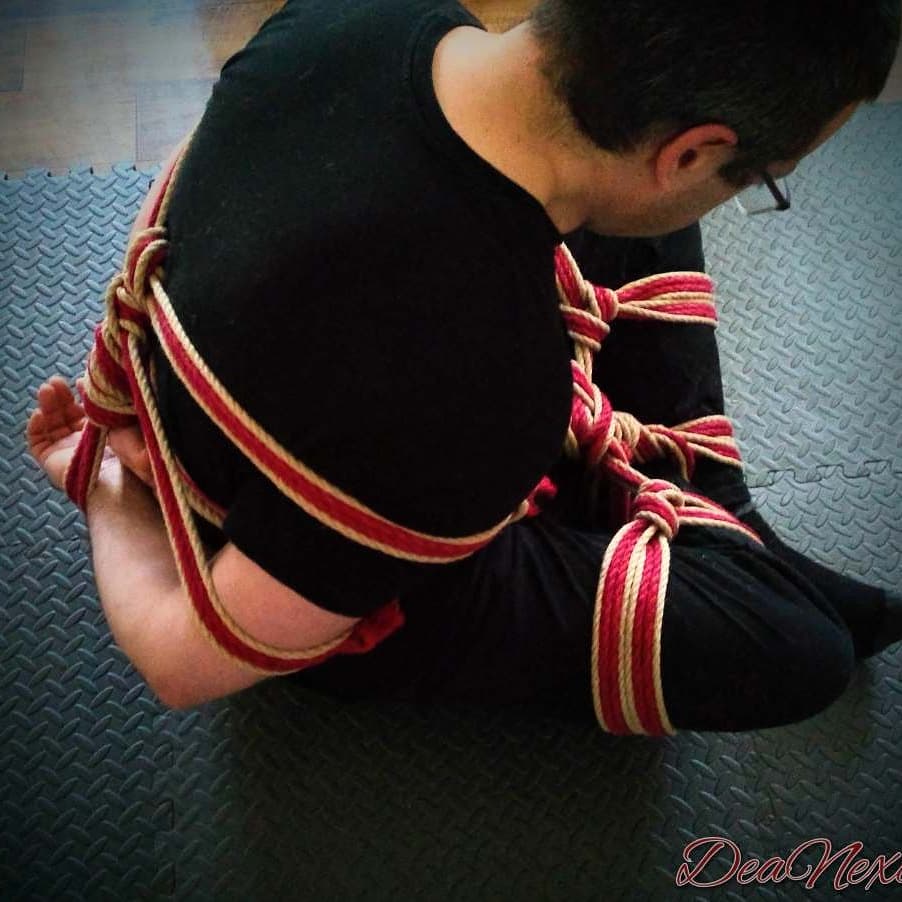 I was also very lucky to tie again with _.saltedcaramel._ this week, freestyling a body harness to a leg extension in a pigeon pose (yoga reference). Using her favourite colour purple, and decorative weaving and hitches to highlight her elegance.