I love to incorporate flowers with rope. I feel it adds a gentle texture to my ties and creates elegance.
Self Tie Tuesday: Rest Up
Today I tied whilst relaxed in bed using flowers sent to me by a dear frien, and Bun Bun. I set this three fir a group I moderate on Fetlife, Self Tie Tuesday.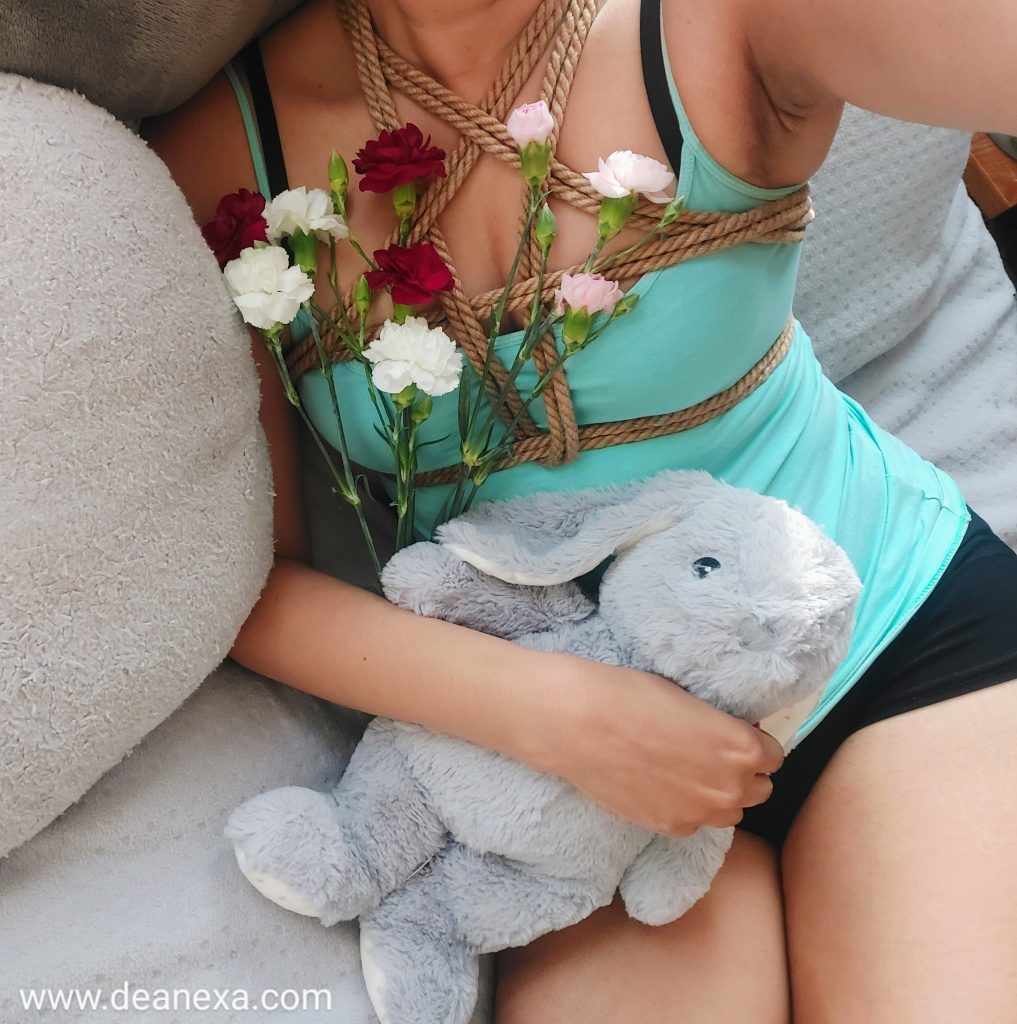 Instagram reel for this relaxing tie https://www.instagram.com/reel/CdRGEVWI2yj0teu4JpCRohw2LlPRoO_Wbdt4k80/?igshid=YmMyMTA2M2Y=
Queer Bear in Rope
I find it so fun to tie my stuffies, especially when my body isn't up to self tying. Here, it was Queer Bear's turn!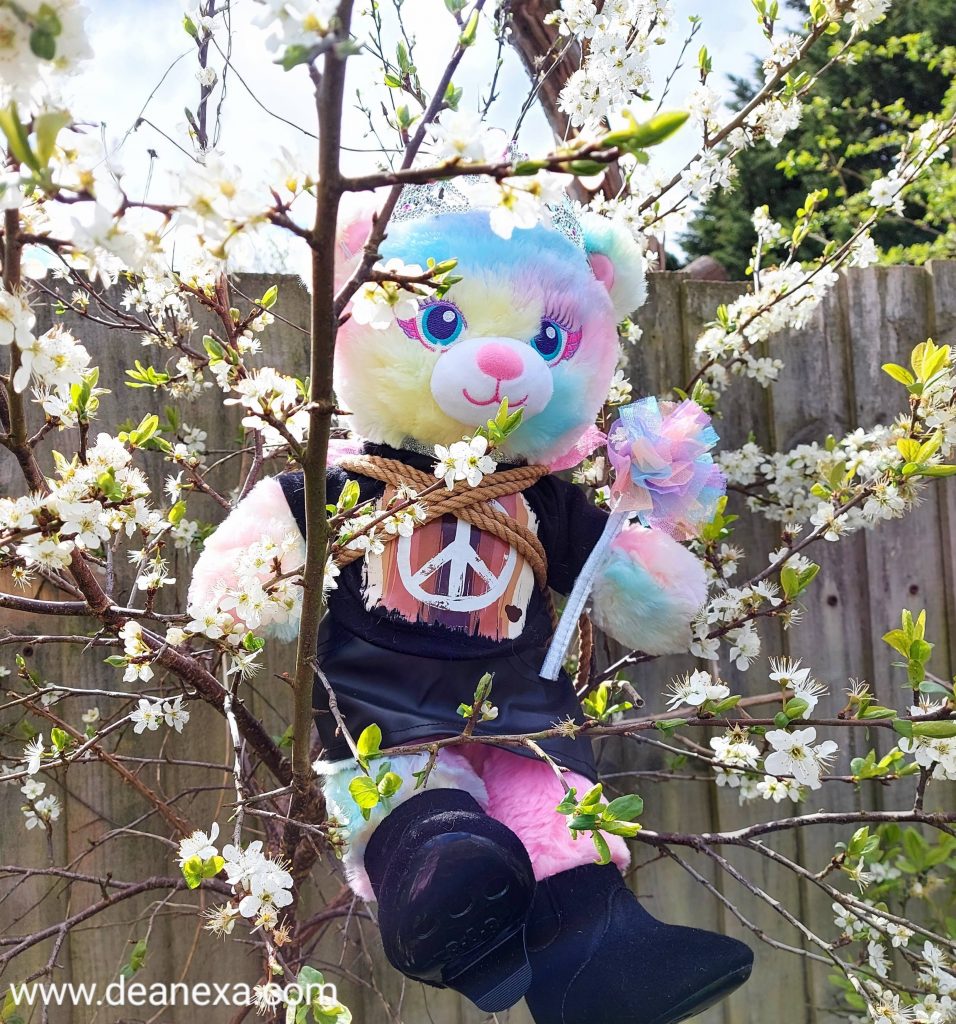 They Say It's Spring
After a day out in her truck (yes, really!), my bunny let me tie her under the apple blossom of my garden. So snug and floating.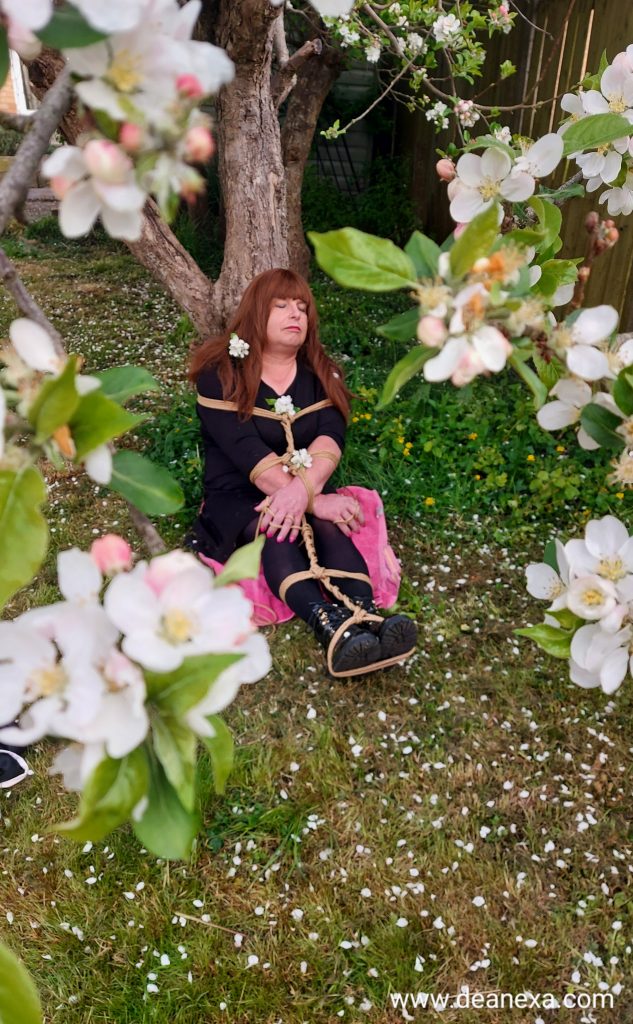 Instagram reel ://www.instagram.com/reel/Cc_HpDIj8RxEiNfrNV7N9ut8Uxg7rrfpRDDdNU0/?igshid=YmMyMTA2M2Y=
Chest Harness With Flowers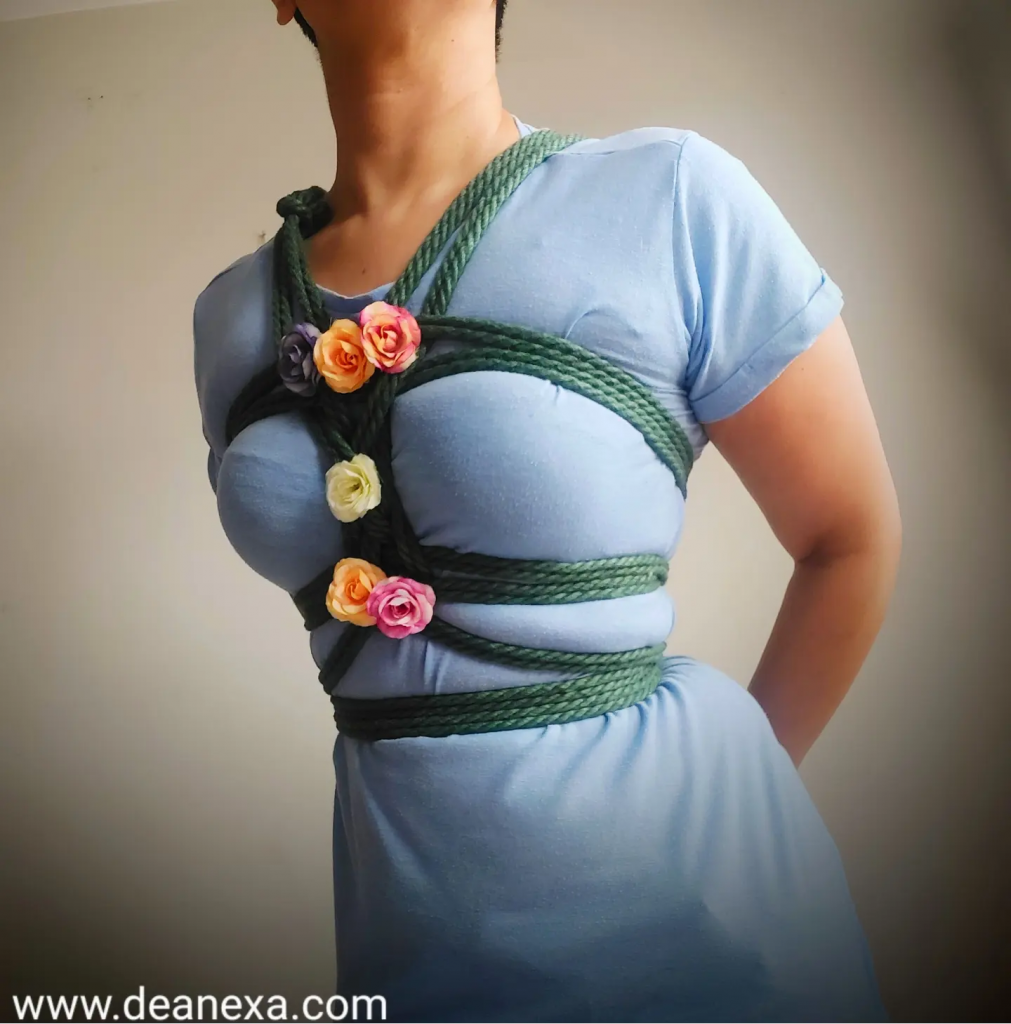 Instagram reel https://www.instagram.com/reel/CbXaPmZgtDFtK3iai92zOwSyOmiE-iQ33rpetA0/?igshid=YmMyMTA2M2Y=
Roses and Spikes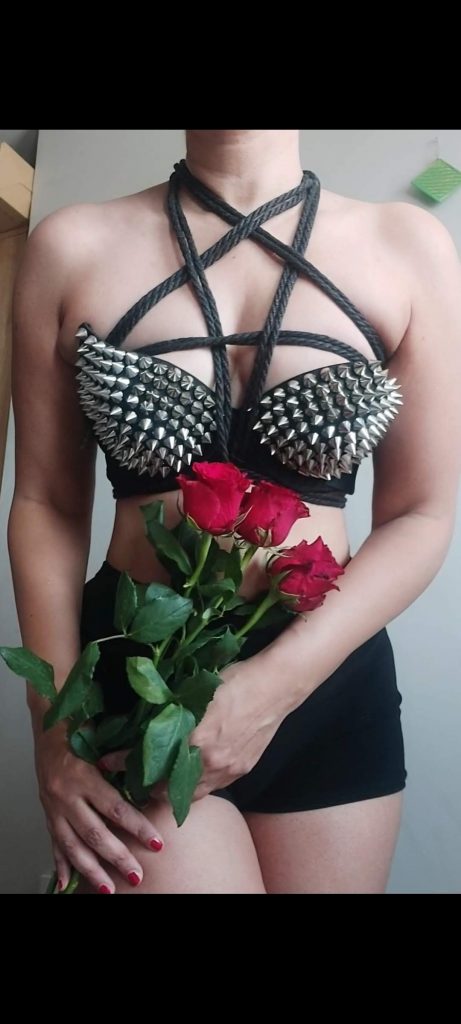 Instagram reel link https://www.instagram.com/reel/CbzukqPgmobvOx2MZYcPbD487AEI1lii5o412w0/?igshid=YmMyMTA2M2Y=