A more personal post this time! I celebrated my 50th birthday recently, and, naturally, lots of rope took place! So I thought I'd create a post of the ties I did on myself and one of my tying partners.
A Thoughtful Moment
I woke up to news of more bombing of a refugee camp, and my heart broke. Whatever your feeling and opinions, whatever the historical context, I felt a need to create based on my experience of hearing the news.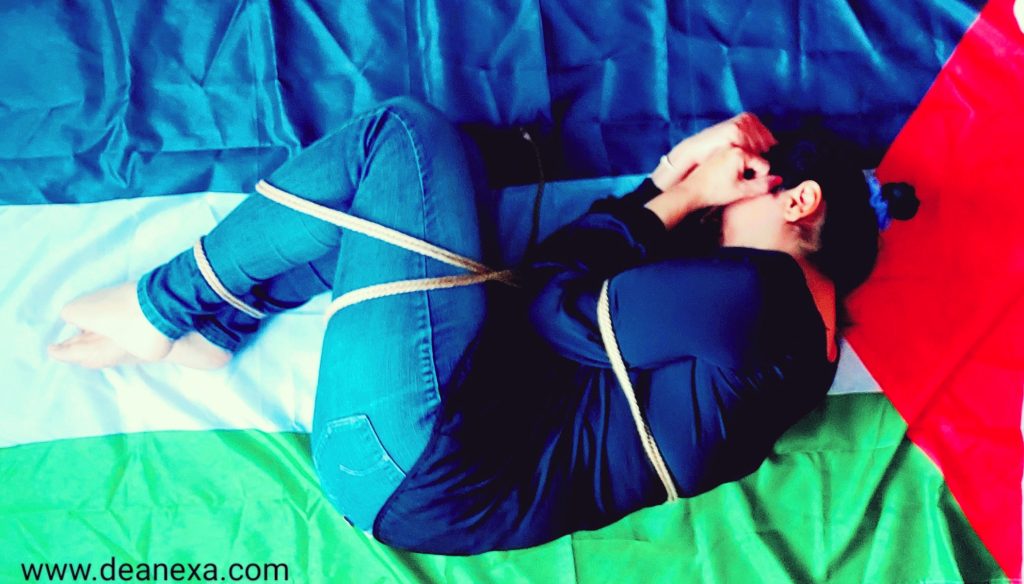 "Fifty years ago, I was born in a refugee camp. My family had fled the horrors of genocide of a former British colony. In that camp, my family suffered poverty and racism from the host country, desperately trying to find safety in the UK (my mum was British). But at no point did they have to worry that the building would be bombed by the government that forced them out. I pray for peace, humanity, and a ceasefire by all. War is not a solution."
The Party
Then, I had a rope party with a few friends and previous attendees of Bristol Rope Space (POC friendly). I had a wonderful time. I'm very grateful to those who joined me and made the day so special. Thank you!
The invitation: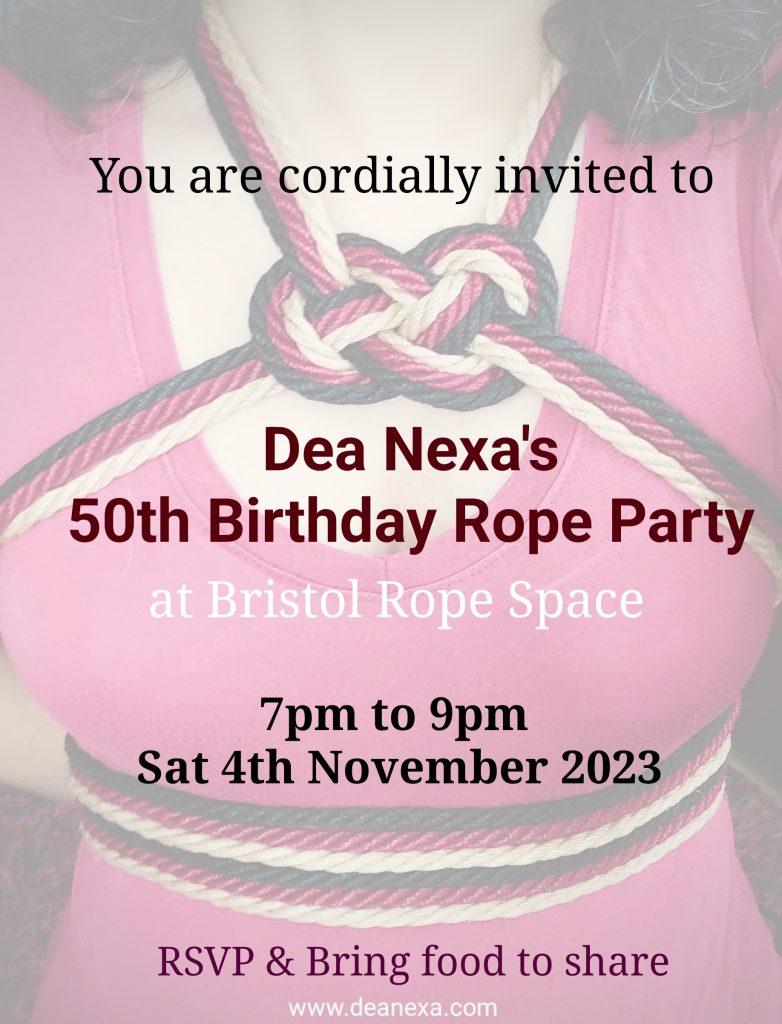 Tying My Partner
Tying my rope partner ouch_meow_bound into a partial suspension: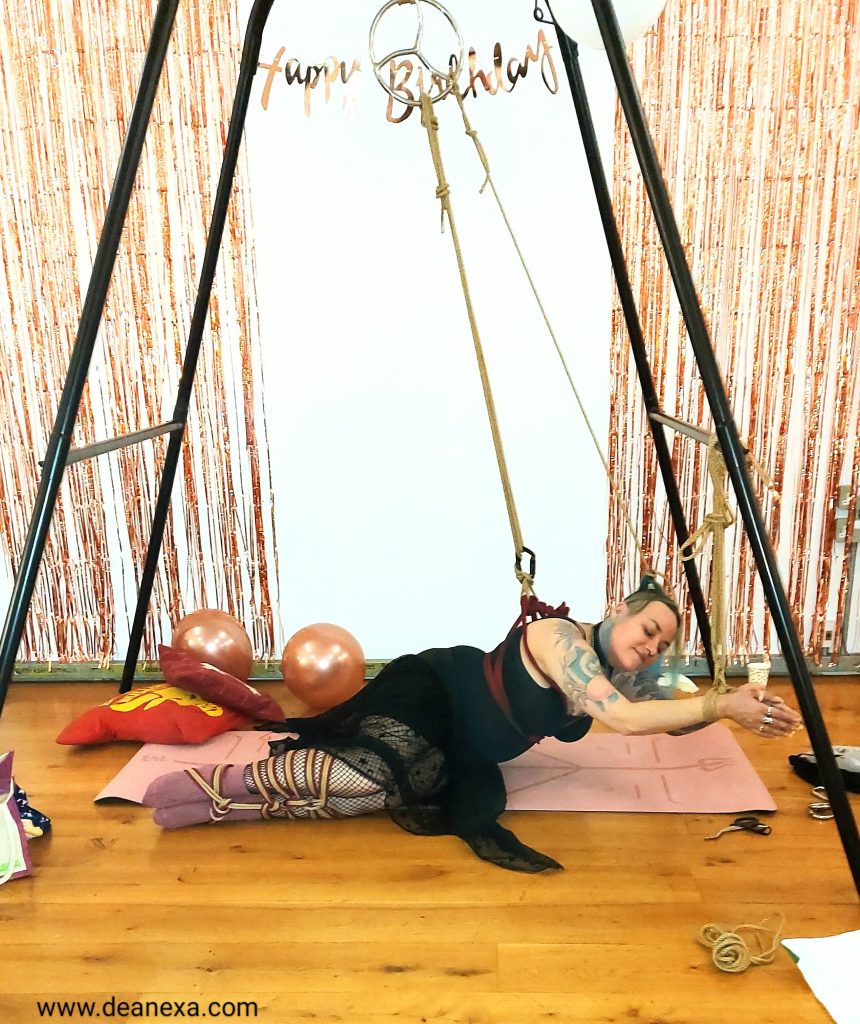 Link to reel on Instagram for video https://www.instagram.com/reel/CzPgRTCo0muVDFHB4wJA9OalEE-JxoNPLljCEc0/?igshid=NWE5ampqc2FzNzFm
Rope and Photo by me.
My self-suspension:
I haven't self suspended publicly for well over a year, so this opportunity was a real treat. Nothing gives me a better buzz than this!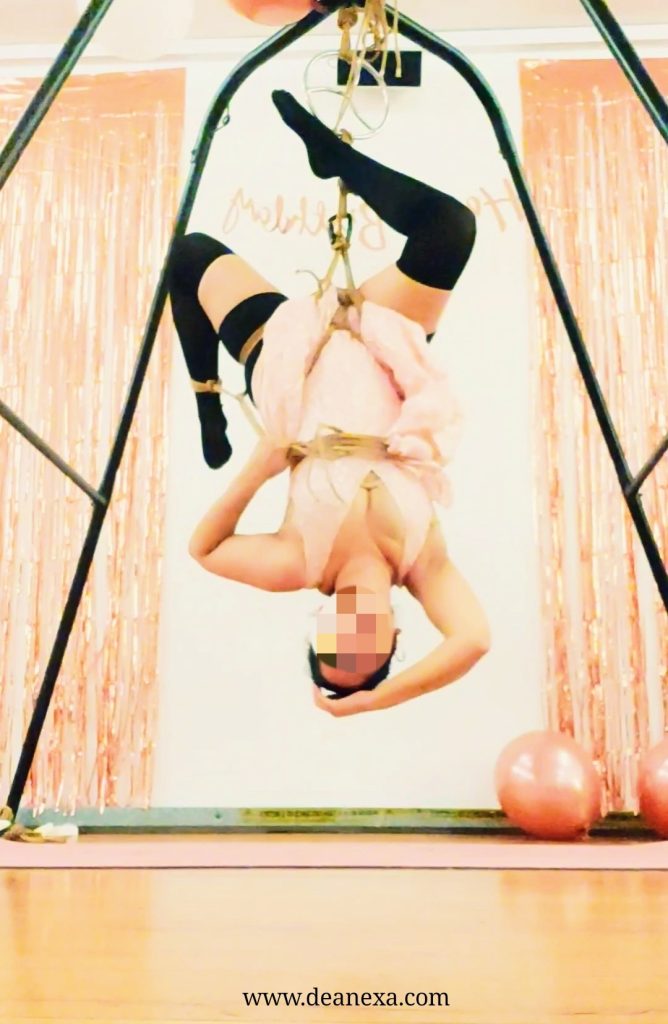 Video on Instagram of tie:
https://www.instagram.com/reel/CzPoW6TIxJGUy3CyDp0IleVp44yDerPUCtfqVg0/?igshid=dXd5cmJiY3N1N24w
Rope, Model and Photo by me.
As I Rest
Following all the excitement, I took a couple of days of bed rest to manage my Long Covid fatigue and tachycardia, as planned.
For the online group I moderate, Self Tie Tuesday, the theme was "Music." Inspired by the song "I Can Feel Your Heartbeat" by Enrique Iglesias and Nicole Scherzinger, I took a moment to tie this heart design and feel all the feelings in my body and my emotional heart – how closely they are intertwined!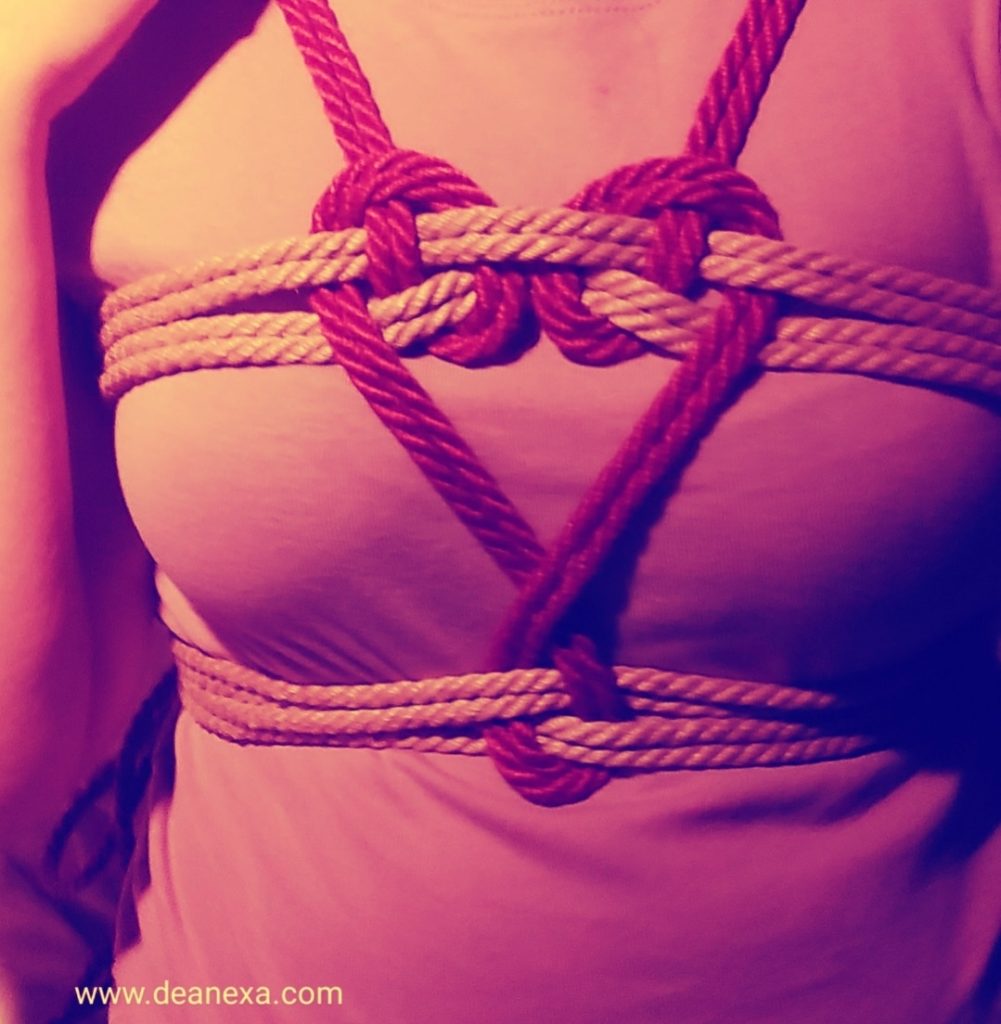 "The heartbeat is the rhythm of my life. It races. It slows. My heart holds thrills. It holds pain. The heartbeat of another is a moment of vulnerable connection. And our body's expression of life."
Rope, Model and Photo by me.