I'm delighted to announce that my rope book is now ready to purchase on Amazon!
Rope Happy: A Comprehensive Guide to Self-Development for Rope and Kink Play, and Creating Fulfilling and Meaningful Experiences
Rope Happy is a book exploring rope bondage and art from the perspective of you, as an individual. We are all different and so the way rope will affect your life will be different to the next person. In this book there are several reflection and coaching exercises to help you grow a deeper understanding of yourself and your rope journey. You will also be given useful tips on self-care and how to create meaningful rope and kink relationships based in what you want.
Feeling lost or overwhelmed with how to engage with rope and kink spaces? Do you want to develop meaningful experiences with rope? Do you need help with building rope and kink relationships with others? Then this is the book for you!
https://www.amazon.co.uk/dp/B09BZ7Z5W2/ref=cm_sw_r_apan_glt_fabc_ZGK000XE69GVA1SPTT7Q
Available on other Amazon websites in different countries, so please check for availability. You can start reading it for free on Kindle, too.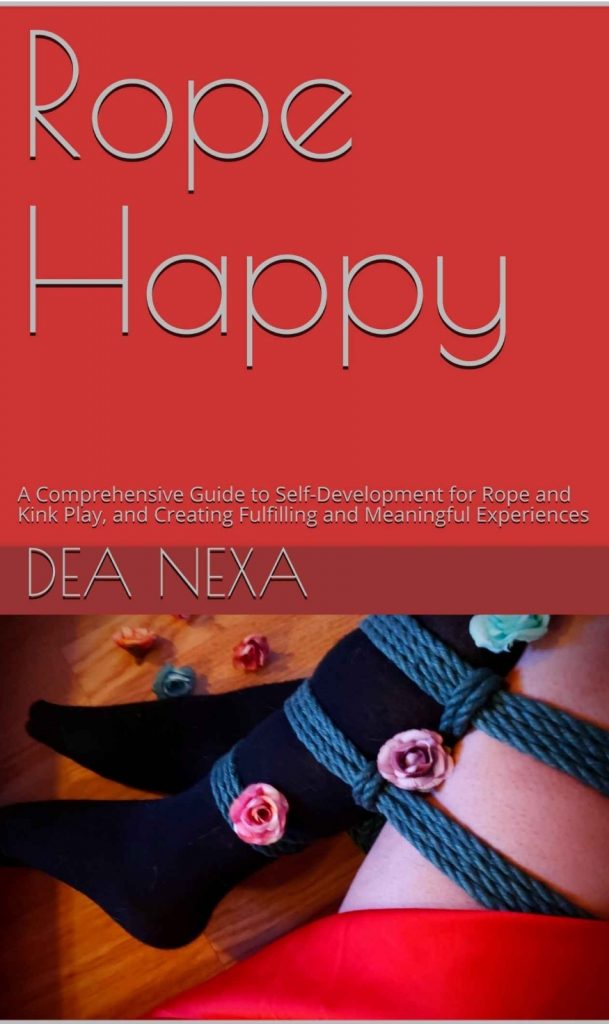 In this book, I explore the many factors and considerations that go into creating meaningful relationships and experiences in rope. It contains my personal perspective on ethical issues I rope and many exercises to help you reflect on your rope and kink practices so that you can get the most from rope.
It is suitable for those new and the more experienced in rope play. The book contains many of my previous posts on this site around issues such as consent, negotiations, building rope scenes and healthy rope relationships.
All the photos used in the book have been taken by me on my mid-range camera phone, to show rope art can be accessible to everyone. Most photos are self ties. I'm very grateful to eorlund_bryn, Penny Rose and coco-rose for being such amazing bunnies to work with and create such special moments captured in the photos.
I hope you enjoy it!