I am available to teach classes in-person and online. Below are the details of each.
Online Classes
As an established educator with experience in these fields, below is my list of available classes I am able to teach online. If there is a topic not on the list that you'd like me to teach, please get in touch.
For all enquiries, please email me at deanexashibari@gmail.com
Online classes available:
Consent and Negotiations (Advanced) – a fully interactive workshop, taking an in depth look into consent, boundaries, negotiations and consent violations (2.5hrs).
On Your Nerves – a head to toe explanation of anatomical pressure points on the human body related to rope bondage (1.5hrs).
Personal Risk Assessments – the personal factors that influence the risks we take in engaging with rope play (or other kink activities). (1hr)
Developing Rope Scenes – using negotiations, connection and creativity to create meaningful rope scenes (1hr)
Self Awareness in Kink – developing reflective practice and mindfulness techniques for better play (1hr)
BDSM vs Abuse – learning to distinguish between healthy kink dynamics and play from abuse (1hr).
Dominance and Submission – a beginner's guide to ethical power exchange (1hr)
Please contact me if you would like me to contribute to any of your events. Donations are encouraged to my PayPal deanexashibari@gmail.com or CashApp £DeaNexaShibari
Your feedback is appreciated (your email is not harvested). https://docs.google.com/forms/d/e/1FAIpQLScopUf_UrZxYS9HW-zo11TsQwEPHCOMIL6J5IHEDvw2Nt0AVA/viewform
You can also find further art work and details of my classes on Instagram https://instagram.com/dea_nexa
In-Person Classes
Bristol Rope Space (POC friendly)
I currently run in person classes on the fundamentals of rope play at Bristol Rope Space (POCfriendly). Over 3 classes, I cover health and safety, consent and negotiations, and how to develop rope scenes and relationships.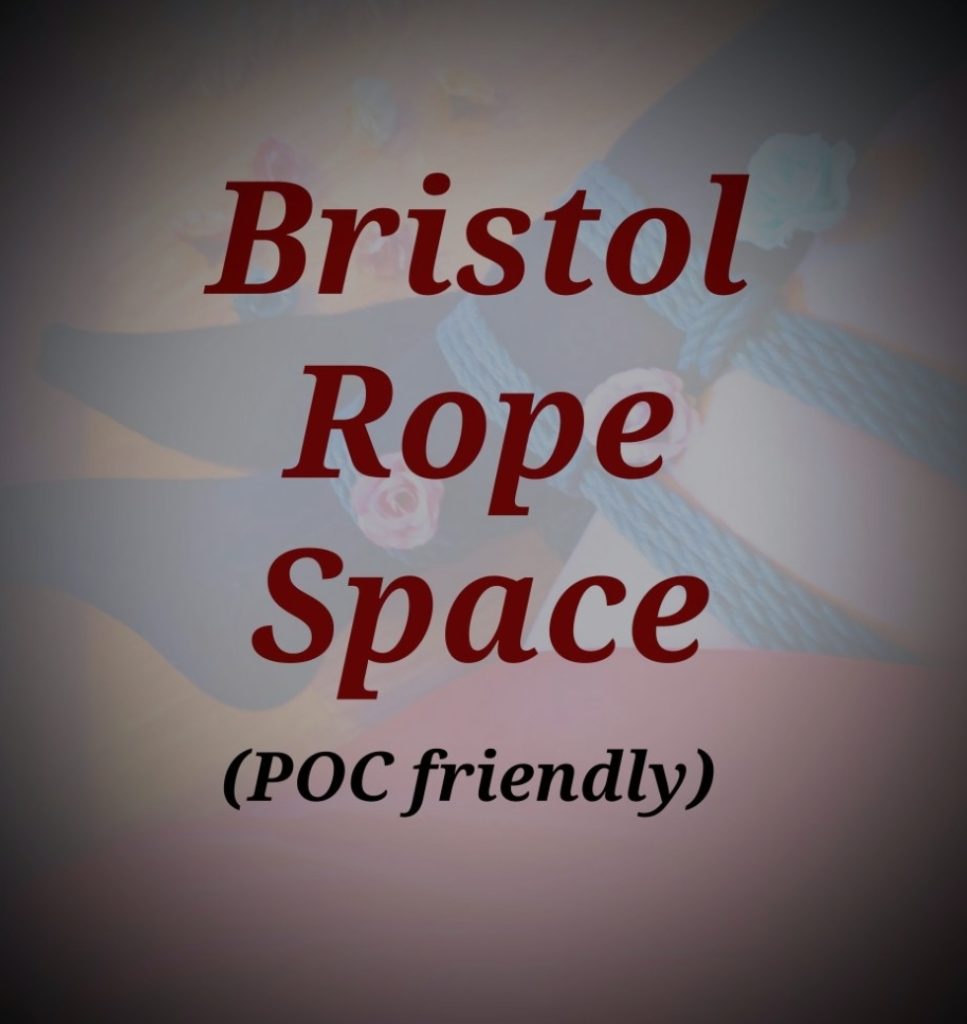 Mission Statement
Bristol Rope Space aims to provide a safe inclusive environment for all people to access rope education and to practice their rope skills. The focus is on building fundamental skills and the development of safe, sane and consensual rope practice. This is a space to develop self awareness and express ourselves in rope in its many forms, in accordance with the rules. Bristol Rope Space welcomes people of colour, LGBTQ+ people, people with visible or hidden disabilities and anyone otherwise marginalised from society.
For all details of upcoming events, please look here https://www.deanexa.com/bristol-rope-space-poc-friendly/
For policy information, please see below.
Bristol Femdom Workshops
Bristol Femdom Workshops is an educational event to explore the Femdom lifestyle and play. Anyone identifying as a woman and any gender submissive is welcome to come along.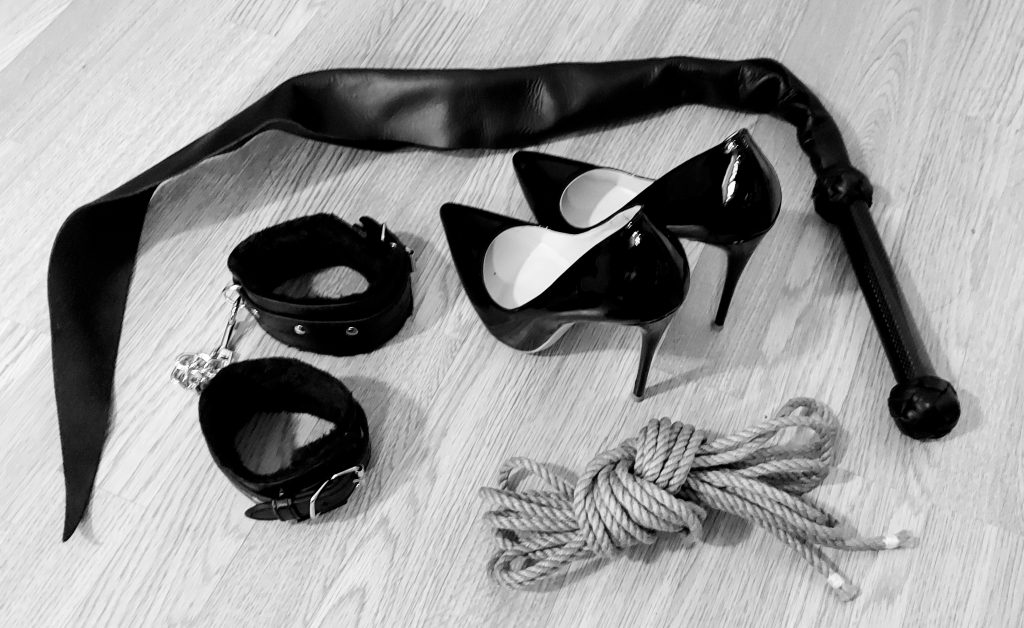 Mission Statement
We work to provide an accepting space for those interested in the Femdom lifestyle or play. Bristol Femdom Workshops aim to provide high quality kink education, in a warm inclusive environment, to explore common themes and issues facing the femdom community. Workshops aim to promote a healthy and fulfilling Femdom relationships.
For further details of upcoming events, please follow this link https://www.deanexa.com/
All artwork is produce by me. Credit given elsewhere where that is not the case. All content is the intellectual property of Dea Nexa. Reproduction of all or any part of this website is strictly prohibited.
Policies
Privacy Policy
Bristol Rope Space (POC friendly) amd Bristol Femdom Workshops take the privacy of all attendees and volunteers seriously. The venue is fully aware of the nature of our events and will protect the privacy of attendees according to usual GDPR regulations.
Curtains must be kept drawn, especially at the entrance to preserve the privacy of attendees. Access to the communal area and toilets is allowed, but we encourage attendees to treat it like a public area where members of the local community have access to the toilets.
Information of the venue is shared when booking places for our event.
We ask attendees booking online or to pay on the door to provide an alias/scene name for us to use when they attend.
Booked places information must only contain the alias, not any legal names automatically disclosed via third parties.
Feedback is encouraged and online feedback form sent to attendees after the event is set to not harvest the email address used, maintaining complete anonymity.
In the case of alleged criminality, where an attendee contacts law enforcement, Bristol Rope Space (POC friendly), will fully cooperate and share any information it has, to prevent the obstruction of justice.
Inclusion Policy
Inclusion Policy
Bristol Rope Space (POC friendly) and Bristol Femdom Workshops value all members of our wider community to our space. We recognise that systemic and cultural barriers exist, particularly to marginalised groups, and actively work to overcome those. We welcome people with all protected characteristics as in the Equality Act 2010 https://www.gov.uk/guidance/equality-act-2010-guidance
We endeavour to meet the access needs of attendees required as much as is reasonably possible, working with the attendee(s). We actively request for access information upon booking of places at our events. This can include physical and hidden disabilities, barriers existing for people of colour and race, LGBTQ+ people and those with language barriers.
Health and Safety Policy
We take the health and safety of all attendees very seriously. We must ensure a first aider is available for every event. We must have access to a telephone connection to call emergency services.
Consent Violations
If an attendee or volunteer discloses a consent violation at our event, Bristol Rope Space (POC friendly) and Bristol Femdom Workshops will endeavour to protect the alleged victim. We will not engage in arbitration between the alleged perpetrator and victim. We are not qualified to do so. We encourage the attendees to seek well-being support from the following agencies:
We reserve the right to remove or ban any individuals who has a history of abuse or bans from other events. This is to preserve our commitment to safeguarding all attendees.
Complaints Policy
Bristol Rope Space (POC friendly) amd Bristol Femdom Workshops welcome all feedback regarding our events and advertising. Our events are here to serve the attendees, so we want to make the event as enjoyable and worthwhile as possible. If we receive a complaint, we will listen and rake it seriously.
Attendees can contact the host Dea Nexa via email deanexashibari@gmail.com or whichever platform was used to book their place. Alternatively, attendees can speak to our volunteers. A feedback form is sent out after the event, and we encourage the use of that, particularly if you wish to remain anonymous. https://docs.google.com/forms/d/e/1FAIpQLScopUf_UrZxYS9HW-zo11TsQwEPHCOMIL6J5IHEDvw2Nt0AVA/viewform
We expect to be spoken to with the same respect and diginity we afford you. We will not tolerate aggression or threats of any kind. We reserve the right to ban or remove someone from the venue and/or future events.
Ticketing Policy
PLEASE ONLY PURCHASE A TICKET IF YOU ARE VACCINATED AGAINST COVID19 AND ARE WILLING TO ADHERE TO THE RULES BELOW. THANK YOU.
£10 per person, £5 concessions – please ask. Pay online quoting the date of the event you are attending and the name you would like me to use in my files (if you wish it to be different to your legal name) via PayPal deanexashibari@gmail.com or CashApp £DeaNexaShibari
Refunds are only permitted before 48 hours before the event (minus any transaction costs). You can transfer your spot to someone else should you miss the window, but you must inform me of whom and provide contact details.
Alternatively, pay by cash on the door. Spots can not be booked in advance for cash payers. So, please check for availability of spaces before coming to the event by contacting me via email at deanexashibari@gmail.com or on Instagram dea_nexa.Contact me via email deanexashibari@gmail.com for any further details.
If the event becomes cancelled, full refunds will be issued, minus any transactions costs.
Disclaimer: Dea Nexa is not a trained medical professional. All information shared in our classes is based on her own experience and knowledge. Please seek medical advice from your doctor or health practitioner for advice on your own physiology and mental health if you have any concerns for yourself or other people.