New Bonds: A Relationship Coaching Toolkit for People Living Alternative Lifestyles
FLASH SALE! THIS WEEKEND ONLY!
eBook only 99p / 99c
From Friday 1st September 8am GMT/PST to Mon 4th September 8am GMT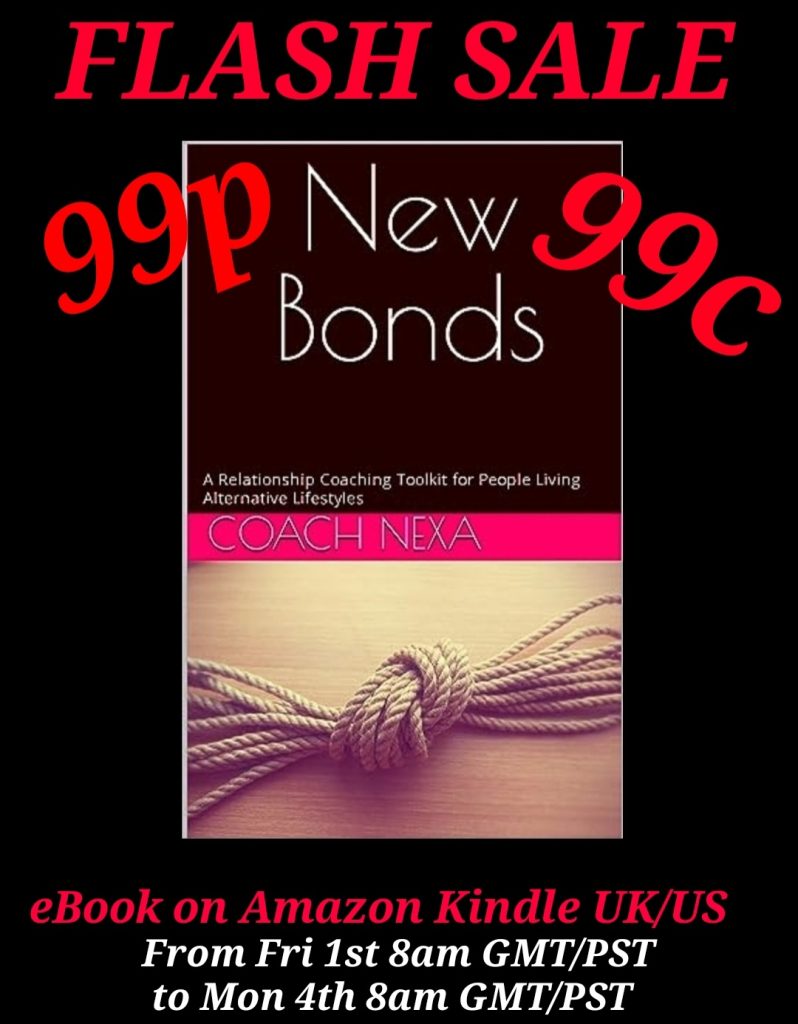 New Bonds is a new person-centred approach to self-development and coaching toolkit for people living alternative lifestyles. Whether you are LGBTQ+, polyamorous, kinky, or want to explore your relationship preferences, this is the book for you. You will be invited to explore who you are and your own personal circumstances, celebrating who you are in the process. You will then be given many opportunities to explore your preferences, personal needs, consent, and different styles of relationships. In later chapters, you will be given ideas to explore your emotions and discover options if things feel wrong. Want to find break the relationship mold? Then this book will help.
Get your copy NOW!
Available on Kindle and as a paperback.
UK https://www.amazon.co.uk/dp/B0CCMXTZN5
US https://www.amazon.com/dp/B0CCMXTZN5
Canada https://www.amazon.ca/dp/B0CCMXTZN5
Australia https://www.amazon.com.au/dp/B0CCMXTZN5
Available in other Amazon websites.
Discounted copies are available at my in person events.