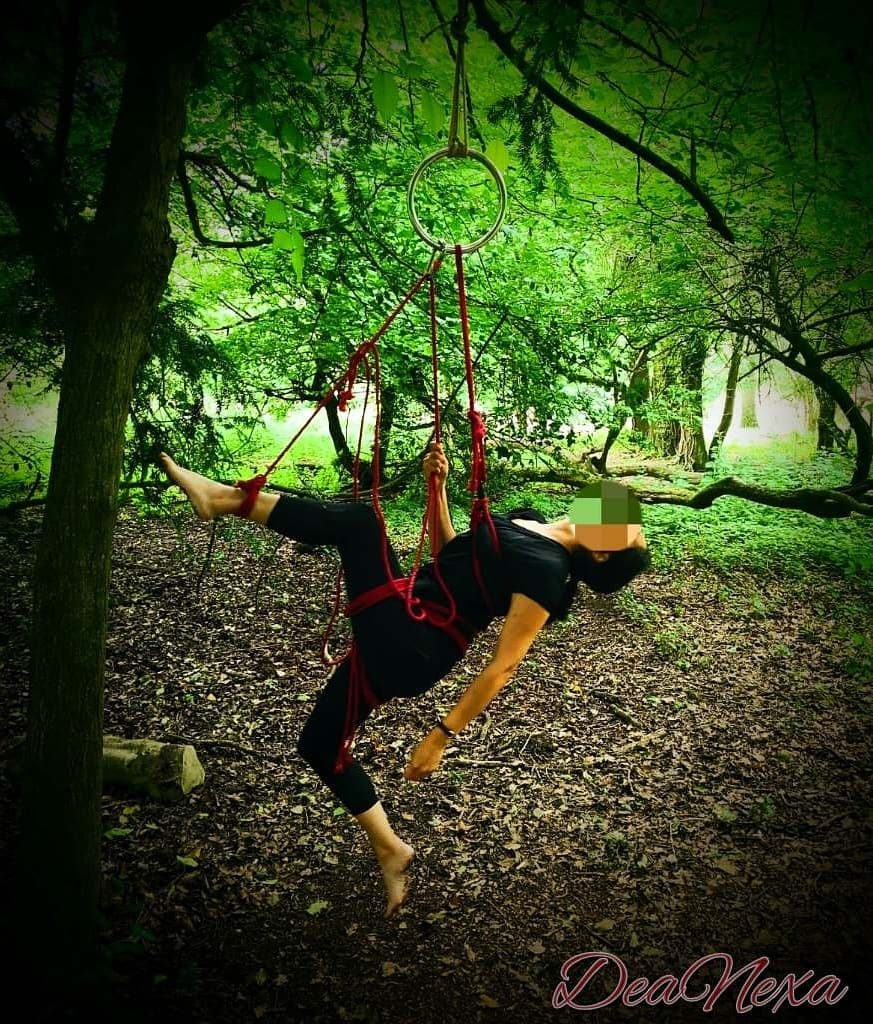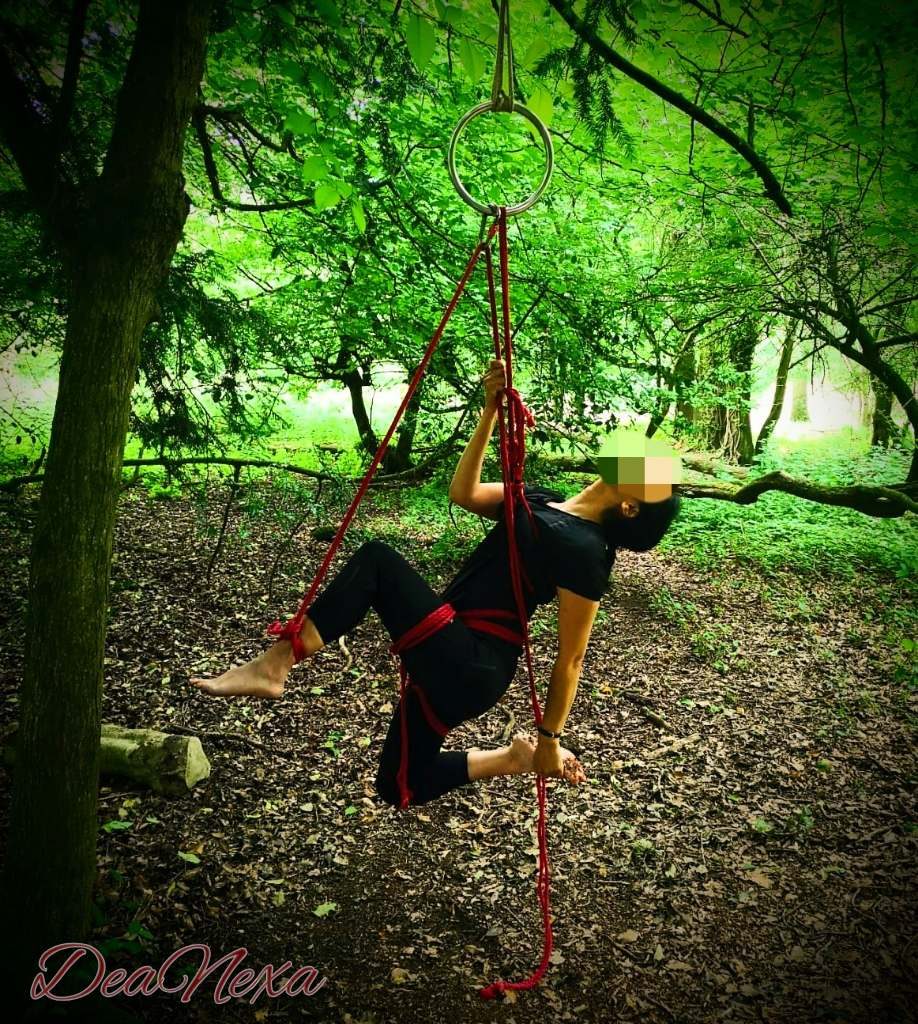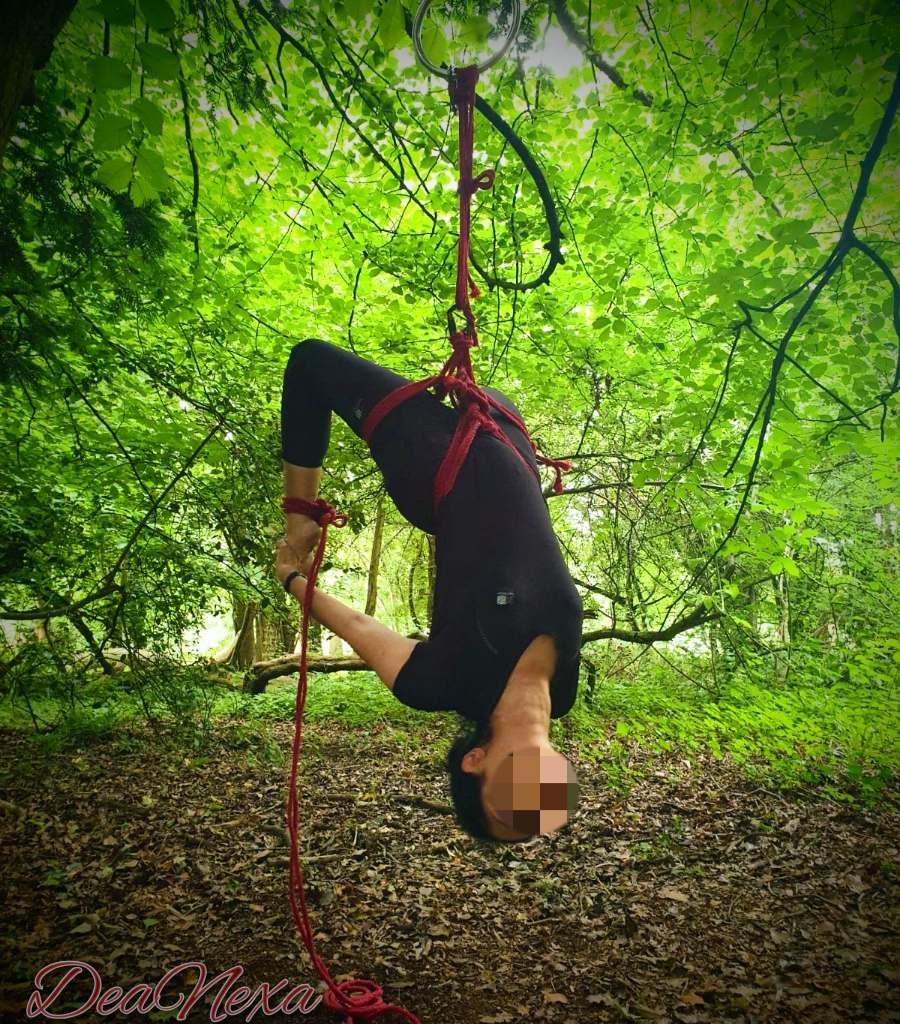 Self tie suspension with in flight adaptions, outdoors this time.
It's all about finding the perfect tree in a private location at the best time. The weather was perfect too.
Here, at the same location, I worked with one of my models and her partner as a mentor, to create her first beautiful contorted full suspension.