When I moved into my home, I found a rose quartz in a pond in my garden. For a long while it decorated my kitchen window seal. Then I discovered rope and I found a new use for it. I saw many photos of similar stones being used in rope bondage. It is often used to add intense pain and pressure on the body, either by laying it on the body, or by using it as a weight to hold a rope bottom or part of their body into a position.
I used the rose quartz on one of my partners yesterday. After negotiations around risks and pain thresholds, we decided to incorporate it into this intense suspension tie.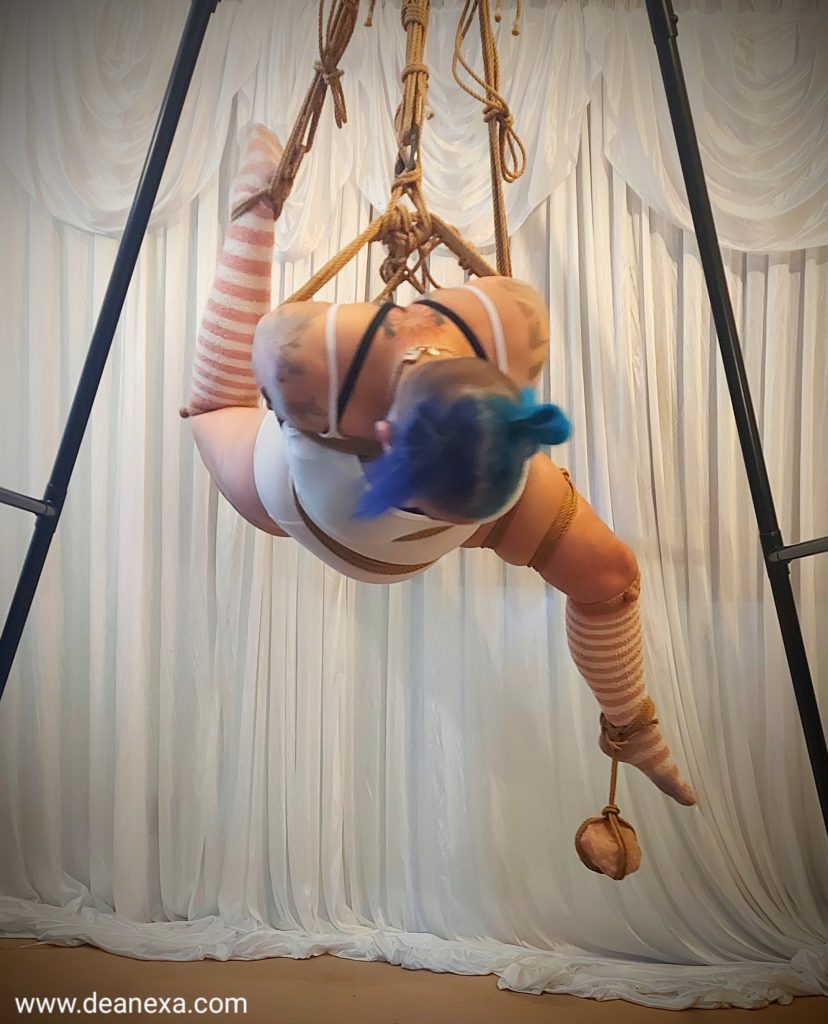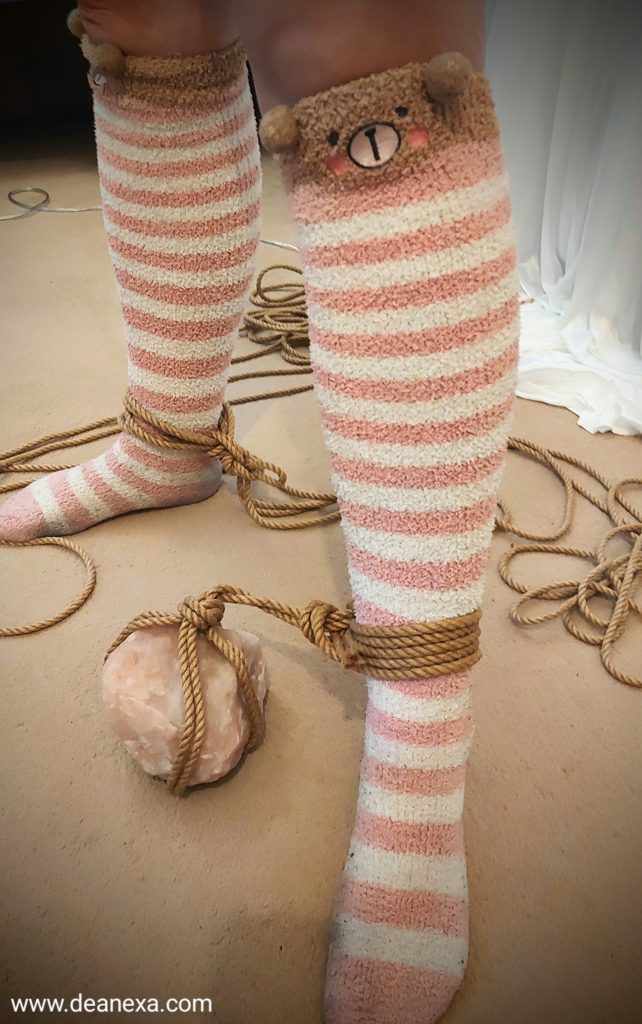 It got me wondering if theres a term used in the rope community for the use of rocks in rope. I couldn't find one. There may be a Japanese term in relation to Shibari/kinbaku traditions that I'm not aware of, but since I was born and raised in Europe (though of multi-continental heritage) it feels more appropriate to think of a word that reflects more western styles of rope. So, I coin the term:
PETRA NEXA which directly translates in British English to "rock bound". In the context of rope bondage, it is the "the rope bondage practice of using rocks (or other heavily weighted objects) being attached to a person's body, placed on the body or suspended from a part of the body, for the purpose of pain, pressure, predicament and/or immobilisation."
It's a bit like my name too, so I hope it's just as memorable to others wanting a term to refer to in their rope practice.
Petra Nexa comes with many risks. The point is to create pain and pressure on the body or to immobilise it in some way. The greater the weight, the more the pain and pressure you are creating, the more the risk. Placing rocks on any part of the body can cause serious harm. Rope is already a highly risky practice and should be approached with due care and attention to those risks. Adding rocks can be fun, but please make yourself as fully aware as possible of the potential, exponentially-increasing risks you are needing to mitigate – of how you are choosing to use the rock and how it interacts with the intentions of the rope, too. Please attend classes and find people that can help you manage those risks.
Here are some examples of how I have used the rose quartz in my ties in the past.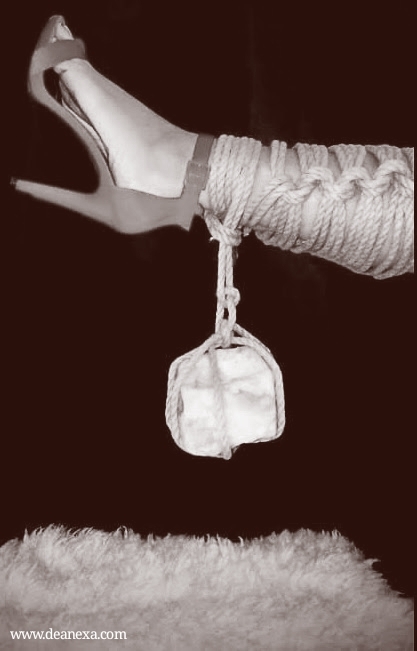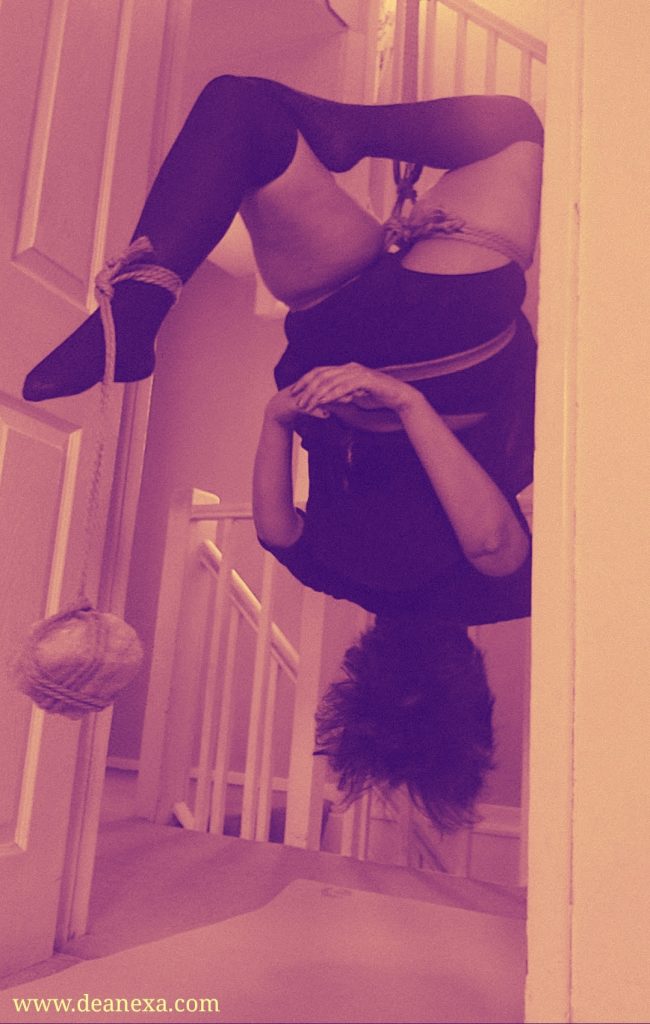 Playing with my stuffies, Little Ted got a taste, too!