I'm so excited to announce the publication of my new book: "The Kink Embrace : A Foundation Guide to Kink Play and Relationships". This is the book I wish I had when I first joined the kink community. It contains lots of useful information and insights into the kink lifestyle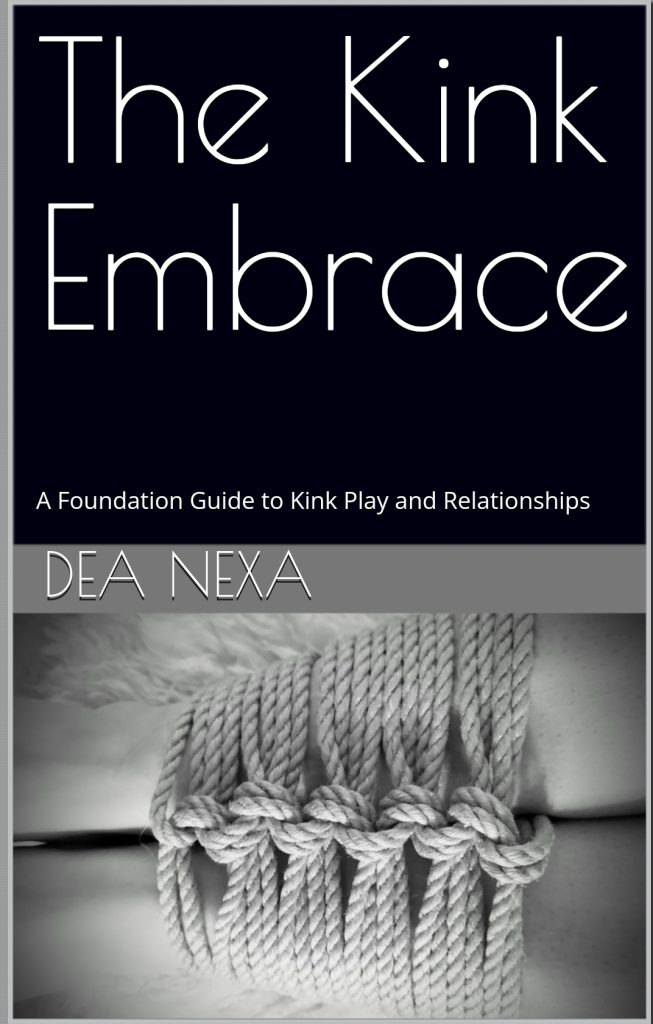 Start reading it for free on Kindle: https://amzn.eu/0tGUfRK
Or look on Amazon in these locations:
Australia https://amzn.asia/d/dhF9CnL
Canada https://a.co/d/bPVJa73
France https://amzn.eu/d/eKtUHvg
Germany https://amzn.eu/d/hQejYRp
Your country not listed? Please search The Kink Embrace on your location's Amazon website.
The Kink Embrace is a valuable resource for anyone interested in kink or the kink lifestyle. The book explores the foundations of building kink experiences and relationships from an ethical and moral perspective. Each chapter goes into some depth of the common themes that kinky people encounter as they navigate the lifestyle. It covers fundamental principles, safety aspects and the different roles people play in their kink. The book then delves into how to get started, how to negotiate ethically, meet like minded people and develop relationships. Finally, we take an honest look at how things can go wrong and how to handle endings of relationships. The more experienced in the lifestyle can also use this book to overcome challenges that are commonly faced, based on nearly a decade of lifestyle experience the author holds.